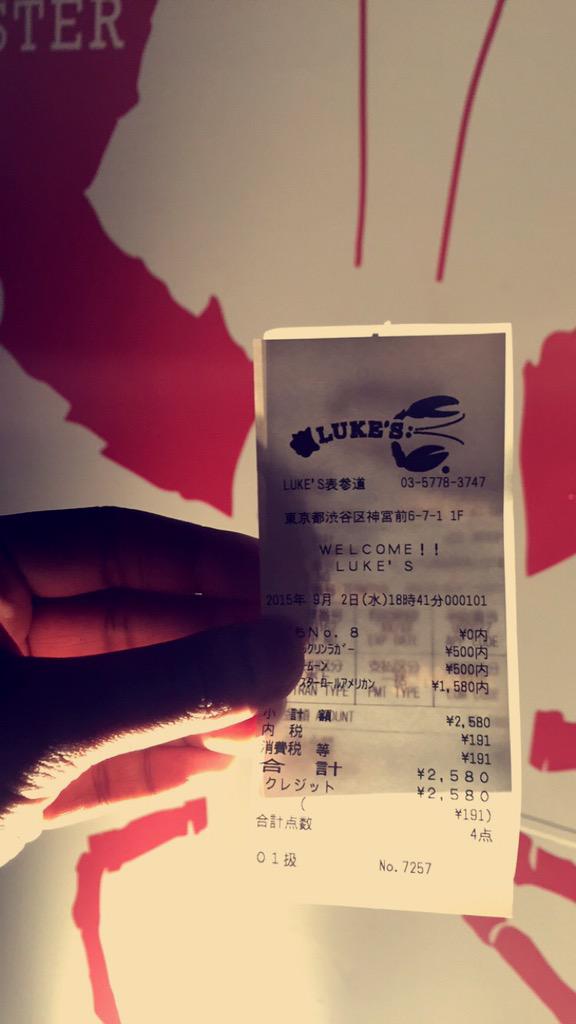 Decided to try Luke's Lobster again – this time, a lobster roll instead of a crab roll unlike last time. Also, with another New Yorker who eats Luke's back home.
I took a bite just to try it and it was exactly like I thought. The lobster is like imitation crab. I kept mum as I didn't want to ruin the experience for him but he said the same thing: "It's good but the lobster has weird texture and there's seasoning on it."
This time, I made sure to ask Luke Lobster's staff if 1. the lobster is shipped from Maine (it is) and 2. if the rolls are shipped from Maine as well (it isn't).
Luke's in NY probably tastes better, as they freshly pack Maine lobster every morning and transport to NY to be used within the day. Luke's in NY probably tastes ten time better than the one in Tokyo. The fresh lobster probably doesn't require seasoning as well.
So it goes!